Valid from 8 July and 3 September 2023
Limited tickets available
No refund policy
Valid from 8 July and 3 September 2023
Limited tickets available
No refund policy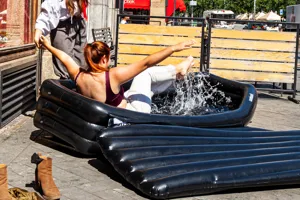 Book your ticket now for the summer period 8 July to 3 September!
Do you really want to do something FUN this summer? Then don't wait too long and book your ticket NOW for a good dose of SCARY FUN at The Amsterdam Dungeon! Unique high DISCOUNT of €6.50!
Attention, we sell out quickly!